Adult Kickboxing Classes Enrolling in 10/3/2023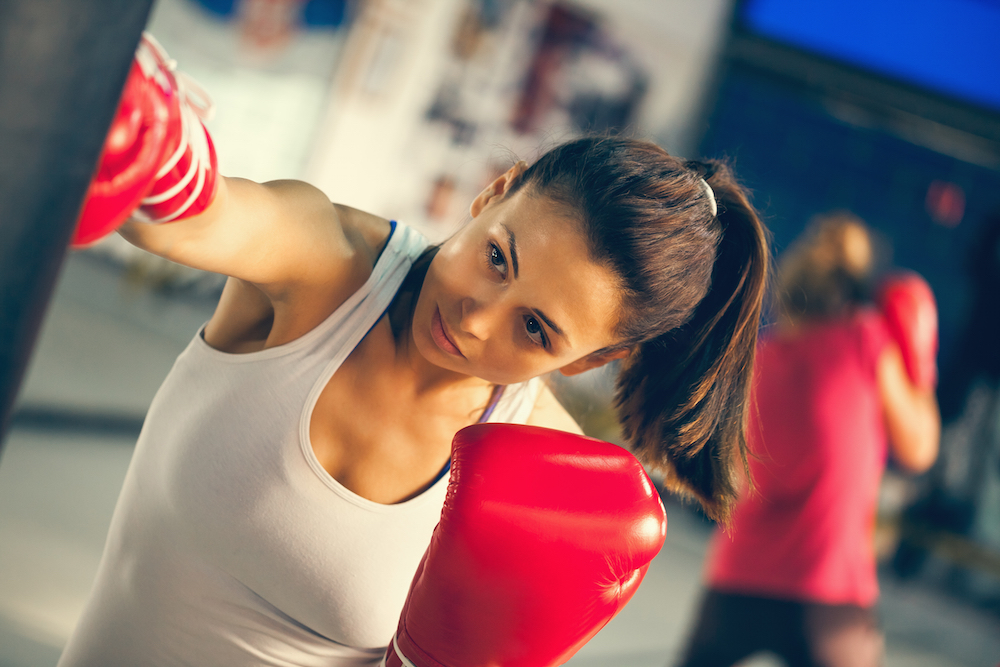 Are you looking for an easy way to lose weight and transform yourself into a fit, healthy, fat-burning machine? The Kickboxing classes at World Champion Karate are your solution! In no time at all, our awesome instructors will whip you into the best shape of your life with this high-energy, calorie-crushing workout.
At World Champion Karate, we offer the perfect Kickboxing program for people who are looking to get a leaner, meaner, sexier body and get in the best shape of their lives while having a ton of fun!
KICK FAT TO THE CURB WITH FITNESS KICKBOXING IN ORANGE!
World Champion Karate offers a Fitness Kickboxing class that focuses on bag work, conditioning and a all around full body workout. Fitness Kickboxing is one of the fastest growing forms of exercise among adults today. It's an exciting, fast-paced workout that is perfect for building cardiovascular endurance, strength, muscle tone and burning calories.

Best of all, World Champion Karate's Kickboxing class teaches you to defend yourself as you get in the best shape of your life. The class is explosive and upbeat and will improve coordination, endurance and flexibility. The class focuses on bag work, resistance training, footwork, offensive and defensive punching and kicking combinations.
Check out everything you have to look forward to:
You wear regular workout clothing
No belts or uniforms required
No experience necessary
It's the best way to get in shape and have fun
Reduces stress
GET READY TO SWEAT, LEARN SELF-DEFENSE & HAVE FUN!
Fill out the short form on the side of this page and get all the information you need on how to take advantage of these incredible Kickboxing classes in Orange today!